MARBLIZED METALLIC CONCRETE FLOOR COATINGS

When it comes to establishing vibrant, colorful, glossy finishes MARBLELIFE ENDURACRETE MARBLIZED COATINGS provides versatility and beauty that have to be seen to be fully understood….so take a look.

Want a marble look without the acid etching of real marble, or grout lines to be stained, just the beauty… we do that. Want a granite look – we can do that, too.

Even a simple single color provides depth, vibrancy and beauty. If you want something unique, one of a kind, to make a special finish – this is what you were looking for.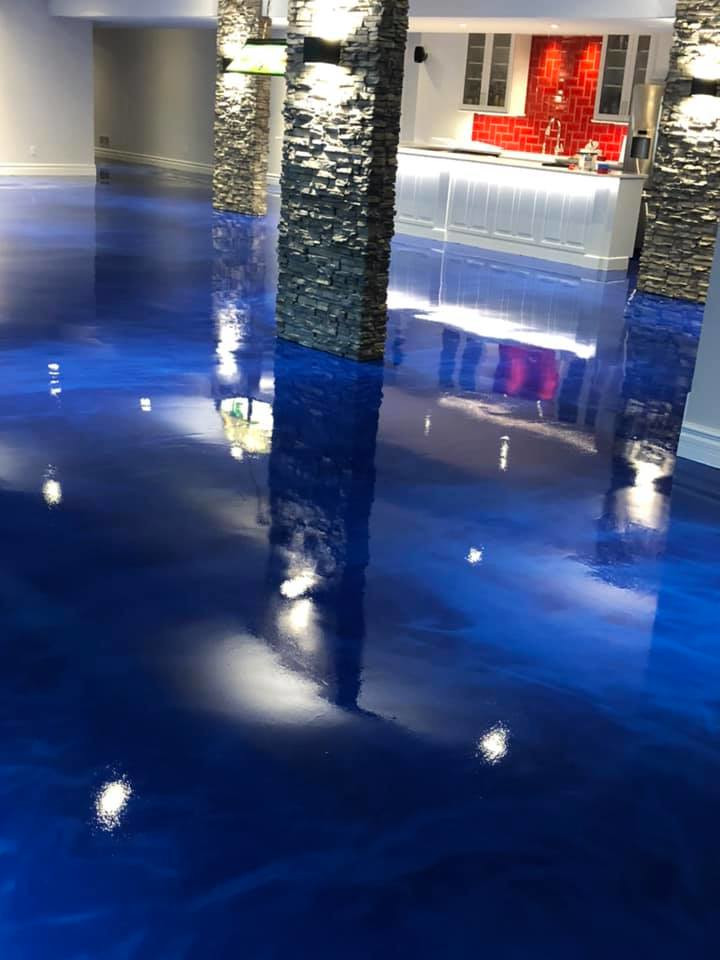 STEP 2 – Select and install a MARBLELIFE ENDURACRETE GRAY MARBLIZED COATING on the floor …but take note of the countertop because that is a wood counter, concrete over layed and then coated with a second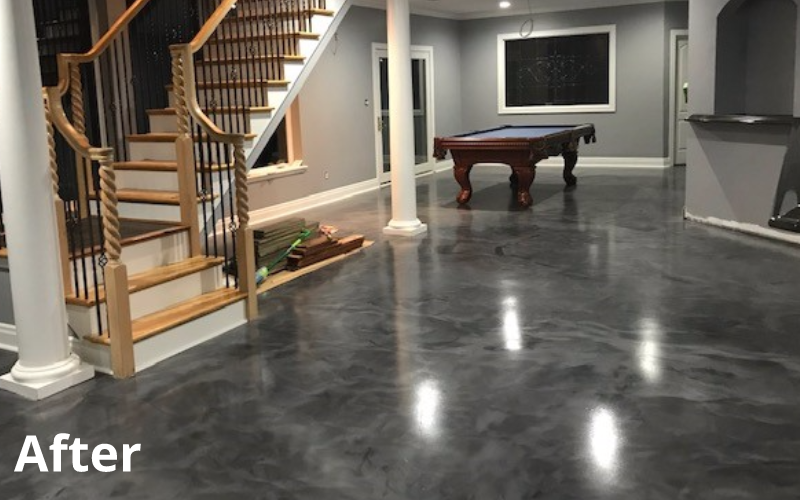 MARBLEIFE ENDURACRETE BLACK MARBLIZED COATING…
STEP 3 - Add some faux-stone wall finishes and under coating lighting and to finish off the project include the rest of the newly finished basement entertainment floor.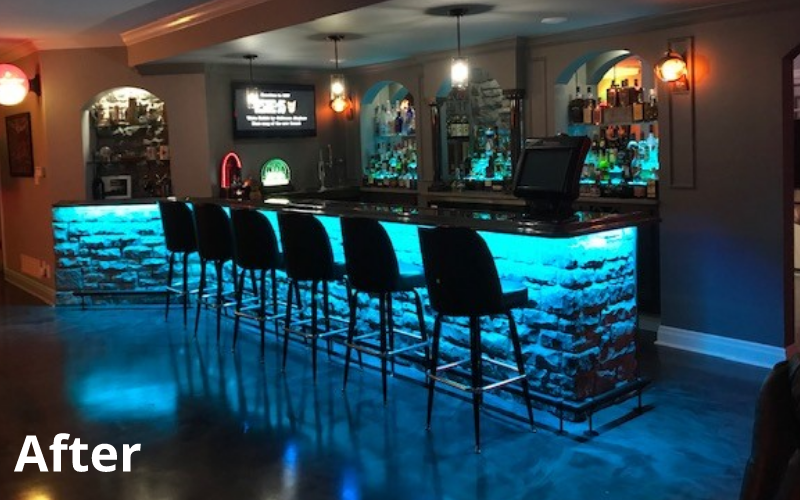 MARBLELIFE ENDURACRETE Marbilized Metallic Concrete Coatings deliver stunning looks with depth of flowing color and gloss for truly rick, luxurious unique look.
MARBLELIFE Enduracrete delivers the look that fits!
Contact us for your free estimate Call (615) 988-7189 to locate your nearest MARBLELIFE® office.
Marblized Gallery